Bec Judd is indeed making a name for herself in the field of interior design.
The entrepreneur and former Nine presenter successfully sold her multi-million dollar home in Brighton in 2018 before renovating her "forever home" in the same suburb.
Bec, who recently landed her "dream" design project at developer and builder Lowe Living, shares with Nine's real estate team her top tips for homeowners on getting their home ready to sell.
The businesswoman, who is married to retired AFL star Chris Judd, suggests adding a few focal items and keeping the space subtle yet sophisticated.
READ MORE: How Jamie Durie encourages greener building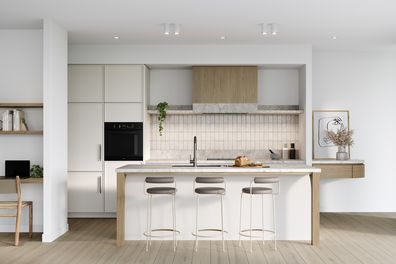 "Create a relaxed, inviting space that's comfortable yet sophisticated," Bec tells Nine.
"Include a few key focal items to elevate the space, but be sure to keep it simple and pared back so the next person can dream about their future in the home. Adding some beautiful fresh flowers is also always a good idea!"
Bec recently made headlines, collaborating with Lowe Living to interior design their luxury Sera development in Brighton, Melbourne, with residences from $1,295,000.
In her first multi-residential interior project, the mother-of-four complemented the architectural style of Warren & Mahoney with the design of the various living spaces.
READ MORE:Sam Wood reveals how his dream garden came together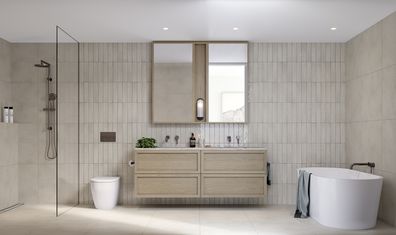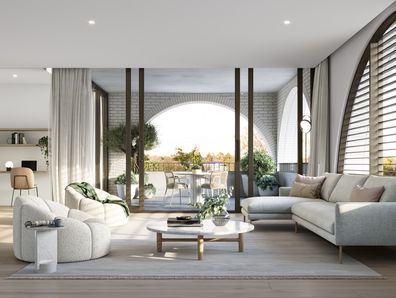 Bec matched the striking curved exterior with artisan white brickwork and bronze detailing, with Tundra natural stone from Turkey, curved lines and soft wood detailing.
"I've always loved design and styling. It's been a long-time dream of mine to further my career in interior design, and after renovating our 'Forever Home' and ski chalet in Mount Buller last year, I found myself really inspired me to pursue new interior design opportunities, which led me to this exciting partnership," Bec tells Nine.
The activewear founder suggests starting with color when styling your living space.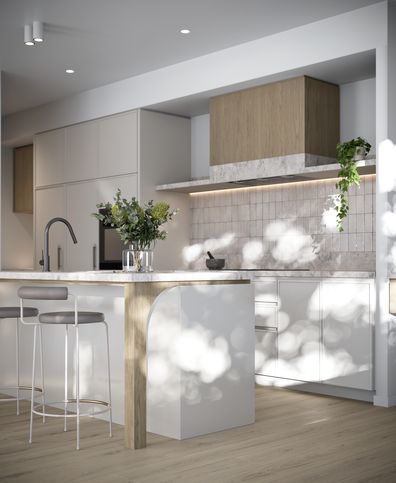 "A balanced, warm color palette is a good place to start, where you can carry it throughout the house. At Sera, I brought warmth into the house with soft greys, beiges and natural wood and stone."
"Once you've created this timeless foundation, you can focus on introducing statement lighting or a beautiful piece of art, bold colors for the furniture or rugs, or unique decorative items that express your personality."
Bec, who has a "right mix" of design sources, has a few key items she simply couldn't live without.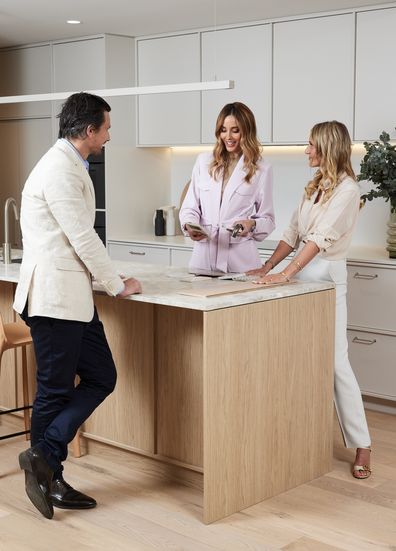 "I love my Zip Tap (water filter) and my Wega MiniNova espresso machine. I honestly think my husband makes the best latte in Melbourne and we all know how great Melbourne coffee is!"
"I love my Grazia and Co Iva chairs, and finally, our family lives in our Maytronics Mineral Pool and spa. We heat the spa to 39 degrees in the winter and use it daily."
Three other luxury properties for sale in Brighton, Melbourne
39 Seacombe Grove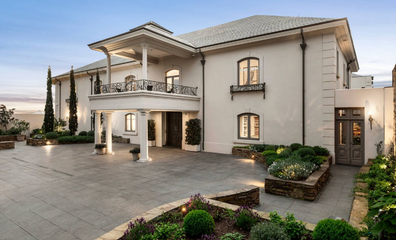 2A Dudley Street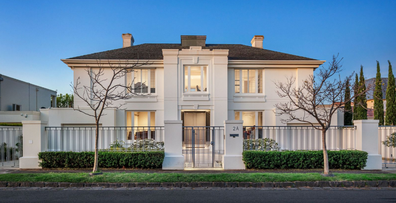 662 Hampton Street