Everything evolves and home furniture is no different. In fact, thanks to television shows and online platforms like Instagram, TikTok and Pinterest, sophisticated home decor is more desirable than ever. Traditional and safe are now exchanged for the artistic and unique.
People want furniture that elevates their space and creates conversation.
Nova Scotians prove fearless and brave in their home design and decor choices.
To satisfy these customers, Gallery 1 Furniture offers design-oriented furniture, James Ramia, Store Manager, "When you come into Gallery 1, it's a bit unexpected. You are going to find curated vignettes that are very well put together. You are going to find a wide variety of different styles. Tailored to your taste and to your comfort level."
Pulling a space together with finesse is a combination of skill, artistry and logistical expertise.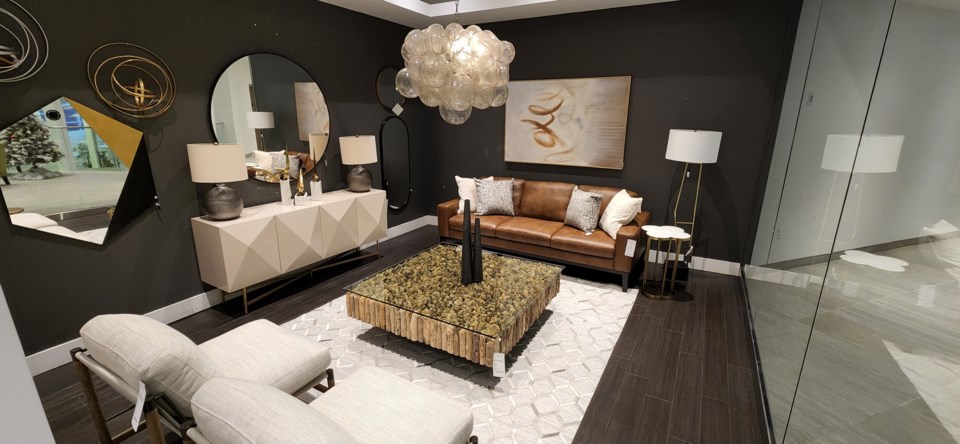 Even if a homeowner knows the vibe, personality, and aesthetic they want, bringing those ideas to life can be time-consuming and challenging. In these situations, a home decorator helps shorten the timeline and often prevents both unnecessary expense and mistakes.
Ramia says: "Our decorator meets clients in their home. They then receive a drawing of the design along with paint consultations and material choices. The consultation gives you unbiased, fresh design ideas and the time that picks the decorators' brains."
Today's home decor landscape has no boundaries and no restrictions, offering the ultimate freedom of design expression. One spin through the myriad of options on the Gallery 1 website and it's clear: style is informed by silhouette, texture and color.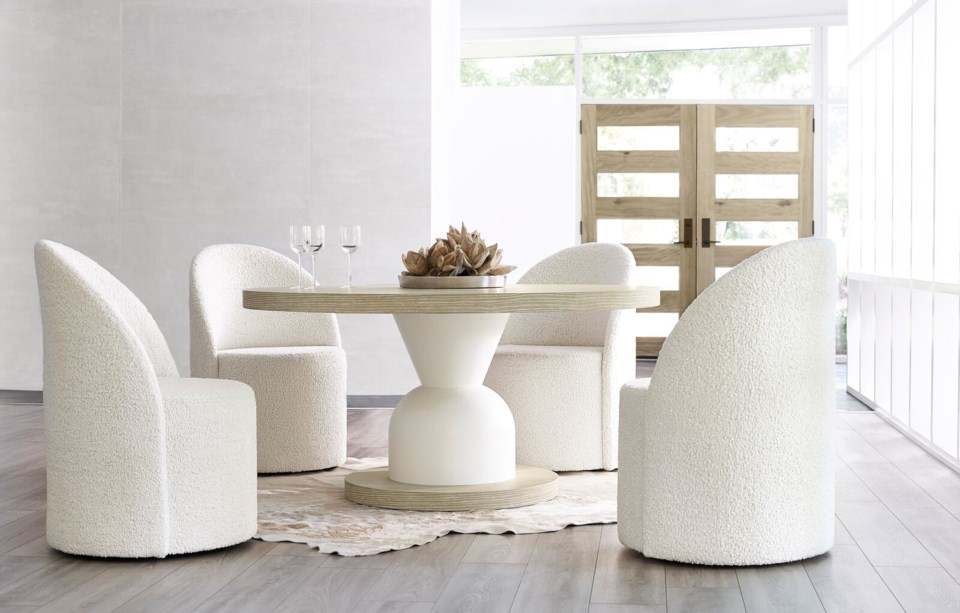 Nova Scotians are embracing this lawless era of "anything goes" design. Gallery 1, is a feast for the eyes with bold lines in soft shades wrapped in luxurious leather and sleek, crisp shapes that integrate light wood with inviting sumptuous fabrics. Modern, contemporary furniture is both decadent and restrained, dignified and still quite edgy. Often that perfect look comes from the direct personalization of a client. That customization involves more than the aesthetics of a piece.
James Ramia "The great thing about the store is that you can get what you want. We can make it happen for you: sizes, custom comfort, wood finishes, fabric options and more. There is much more detail related to the furniture than just the fabric combination. At Gallery 1 we can really change the comfort of your couch. So, if you prefer a firm seat, a sprung seat, or a standard seat, we'll incorporate that into your customization."
Gallery 1 recognizes that their customers are looking for sophisticated, architectural and trendy options that used to be found only in big cities.
"The same products that are in the bigger cities across Canada, you'll find them here too." James Ramia who adds, "We serve all over mainland Nova Scotia. Our delivery service extends into New Brunswick. We have clients in Newfoundland, we have clients PEI. So, we really serve all of Atlantic Canada. It's because our Gallery 1 product selection is so unique that it's wider and people make the journey to the store."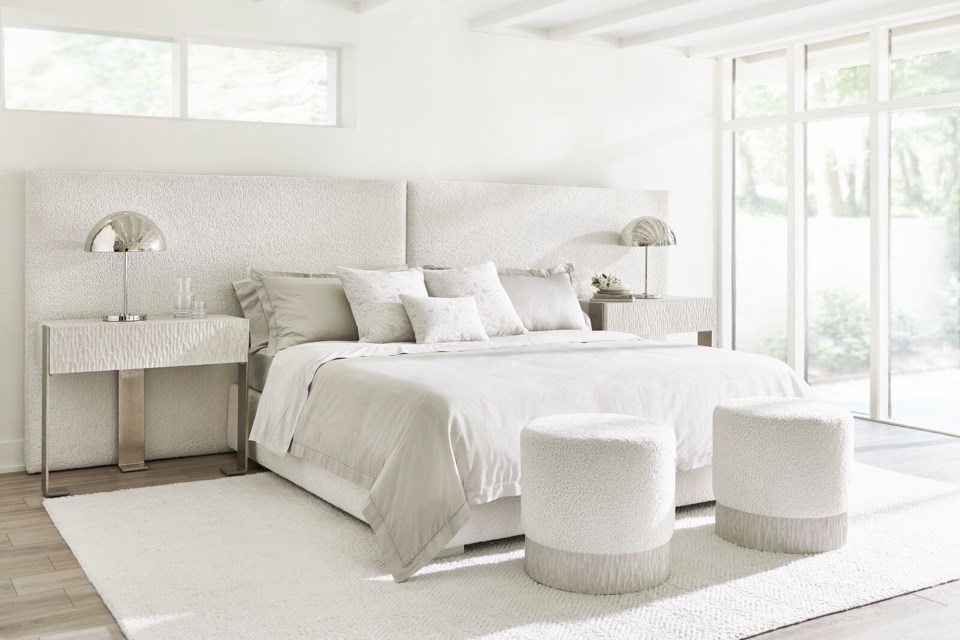 As with anything, trends change and Gallery 1 is committed to being in tune with the desires of its customers. Ramia, "I was just away at a fair and the latest trend in furniture is muted colors, bouclé fabrics and very relaxed living. People seek comfort in their homes. They want to live and use their homes. It's really about enjoying the pieces you have and making that investment in beautiful furniture. Formal furniture is replaced with softer, more natural colors and palettes. Washed oak, exposed wood complemented with cream, you know, lighter colors of fabric."
To curate their extensive collection, Gallery 1 scours the world sourcing exclusive Italian designs, Danish design, while also carrying a wide variety of Canadian and American made furniture.
Furniture should make you happy every time you look at it and use it.
Furniture should also express your style and personality. Explore the world of furniture that offers comfort, design and so much more, only at Gallery 1 Furniture.